Custom Search
Welcome to the Ford Fusion Forum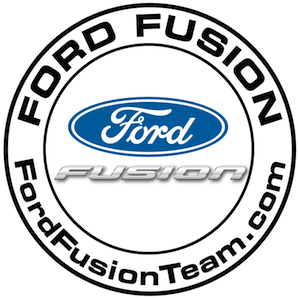 Welcome to the Ford Fusion Forum
Like most online communities, you must register to create a topic, reply to a topic, post photos and more.
Registration is free, simple and takes only a few minutes. 
 
By becoming a member, you'll be able to:
 
• Choose your own social group icon
• Start new topics and reply to posts
• Subscribe to topics and forums to get email updates
• Create your own profile page and make new friends
• Send personal messages to other members
• Create a photo album and upload your own photos. . more!
Choose your Ford Fusion Social Group!
 

Click here
to register now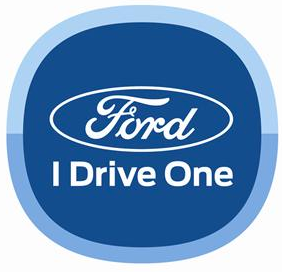 Oil Change. How often do YOU do it?
Started By
mustangphil302
,
Jul 29 2016 10:43 AM
oil monitoring system
#61
OFFLINE
Posted 03 May 2017 - 10:57 AM
Mostly highway driving in your case, right?
Averaging 50 mph I sure hope so!
---
Lose this advertisement by becoming a member. Click here to create a free account.
#62
OFFLINE
Posted 03 May 2017 - 10:59 AM
Maybe he's on a midwestern road somewhere driving in circles, IDK, LOL!
---
#63
OFFLINE
Posted 03 May 2017 - 01:12 PM
 

Here it is: 7500 miles in 149 hours
Seems pretty close to what I get for 7500 miles in my Fusion - I had to estimate some figures, but I come up around 144-145 hours, although it can really depend heavily on how much rush our traffic I hit, which varies from week to week.
---
#64
OFFLINE
Posted 03 May 2017 - 01:45 PM
Mostly highway driving in your case, right?
Mostly. 85248 to 87402 and back every week (~850 miles) It usually takes me less, but I let family members use the car for total of three weeks to run around the town. Normally I put 7500 miles in two months with 95% highway.
---
#65
OFFLINE
Posted 13 June 2017 - 07:05 PM
Using the Motorcraft blend in my 2012 SE.
Manual states change oil every 7,000 miles.  What???
Changed it the first five times per the percentage from INFO on instrument panel display.
Only had 2,000 plus each time.  The first three times the oil looked as if it just came out of the bottle.  Fourth and fifth a little time darker.  This last time it was black.
 Just cannot swallow waiting for 7,000 mile between changes.
This last time display lit up with change soon and it was around 7,000 miles this time.
  The fiancée has put some miles on it the last 10 months.  I personally do not drive it much.
Still wonder how the oil life percentage is determined by car instrumentation.
So far it still seems to be OK with that last late oil change.
Any thoughts on automotive oil in general and how often to change oil and claims of 7,000 miles between changes?
Edit: Post merged with existing topic by moderator.
Edited by drolds1, 14 June 2017 - 02:22 AM.
---
#66
OFFLINE
Posted 13 June 2017 - 10:22 PM
---
#67
OFFLINE
Posted 14 June 2017 - 08:03 AM
Most modern vehicles with modern fluids and filters can go 5K-10K with no problem under normal operations.
---
#68
OFFLINE
Posted 14 June 2017 - 11:58 AM
Fuser - My 2010 Fusion SE with the 2.5 is going to roll over 233,000 miles on my drive home from work today.   Aside from needing a single valve replaced about 6,000 miles ago, the engine has never given me any problems, and still runs great, does not leak any oil or even burn any noticeable amount.
... all this, even though I change my oil at 7,500 mile intervals.. and I live in Phoenix, where it gets over 115 degrees frequently during the summer, and blowing dust is common.  Use a good oil, and check it regularly ( I check about every 1,000 miles or so - which for me works out to every 2 weeks) to see how it's holding up.
I drive over 500 miles per week, mostly highway @ 70-75 MPH, FWIW.
I think you're underestimating the quality of today's oils, as well as the engine in your car.  These engines are rock solid, wear-wise, and modern motor oils - even conventionals - are far more advanced than they used to be.
For what it's worth, here is a Used Oil Analysis I had done on an oil change that I did at 224,000 miles... Note that this particular oil was not in the car for 7,500 miles - It was in the car for 8,991 miles.. almost 9,000.   It also shows the two previous oil changes, which were both roughly 7,500 miles each.  As you can see, wear numbers are amazingly low.
Now, I will say this - If your driving is in cold, wet weather, is mostly stop-n-go, and/or your engine rarely gets up to proper operating temperature because most of your driving is extremely short trips, then changing your oil earlier is definitely warranted.
WWWPerfA_ZN0W and nForrest like this
---
#69
OFFLINE
Posted 15 June 2017 - 06:18 AM
Fuser, you can use this guide to understand NORMAL vs SPECIAL OPERATING CONDITIONS
http://www.fordservi...s/10frdmg2e.pdf
SOC starting pg 41.  I will add that extended highway driving MAY also constitute SOC.
Your OC reminder may or may not be a straight % of miles.  Easily checked.
Definitely run full synthetic if you want to extend the oil change interval, but use reports such as sirtanon has posted to guide you.
---
#70
OFFLINE
Posted 12 August 2017 - 01:40 AM
So I just got 2010 fusion and am new to this longer oil life stuff compared to my 2007 mustang.

After initial oil change I noticed mechanic still put typical 5000km / 3 months (3100 miles) sticker

My owner manual says to go 12000km-16000km or 12 months max (7500-10000 miles)..

I didn't get the actual maintenance schedule so I found American pdf to compare and in there I see 7500 miles or 6 months

So I asked dealer to send me a copy because I also wanted to know other things like filters.. And one they send me, which is just bunch check marks for mechanic I assume, says 8000km (5000 miles)

Confusing but ya I feel I should just follow the % on dash..

With traditional oil how long should I expect in comparison to synthetic? I would rather take car to my friends shop and have his coworkers work on it. But it's a tirecraft and not Ford.. Is there anything special with these cars that non Ford mechanics may be ignorant to?

Oil changes at Ford have gotten really expensive in Canada lately. Now up to $79 where I am so I want to evaluate how to save most money especially when I can get it a lot cheaper where my friend works

---
#71
OFFLINE
Posted 12 August 2017 - 10:53 AM
Cheapest would be to use Motorcraft synthetic blend every 7500 miles or when the computer says it's time for a change.

---
#72
OFFLINE
Posted 12 August 2017 - 01:25 PM
You used the term "traditional" oil, which I take to mean the more common term, conventional. Your Fusion came from the factory with a semi-synthetic blend that meets Ford spec WSS-M2C930-A.  Any oil that meets this spec is safe to use in your Fusion.  Be aware that oil may be labeled differently in Canada, especially Motorcraft.   As long as it meets Ford specs, you're good, even if it's a conventional oil.  Depending on how cold it gets in your part of Canada, you might want to stick with the semi-synthetic blend or go to a full synthetic.
WRT change intervals, I'd follow akirby's above advice.
Edited by drolds1, 12 August 2017 - 01:25 PM.
---
---
Custom Search
Privacy Policy
Terms of Service ·